Physical presence: 2 offices in Africa
Tactis currently has two permanent offices in Ouagadougou and Conakry. In May 2019, a first subsidiary was set up in Kigali, while a second subsidiary will open at the end of 2019 in Tunis. The subsidiary in Kigali focuses on telecom infrastructure, smart cities and datascience while the subsidiary in Tunis will be dedicated to engineering.
The Tactis network in Africa
Tactis is recognised as an expert by many organisations such as the Réseau Francophone de la Régulation des Télécommunications (FRATEL), the African Telecommunications Union (ITU), the European Union but also by donors such as the World Bank, the African Development Bank, the Caisse des Dépôts (France), the CDG (Morocco), etc. Tactis also participates in numerous training programmes in prestigious schools in France.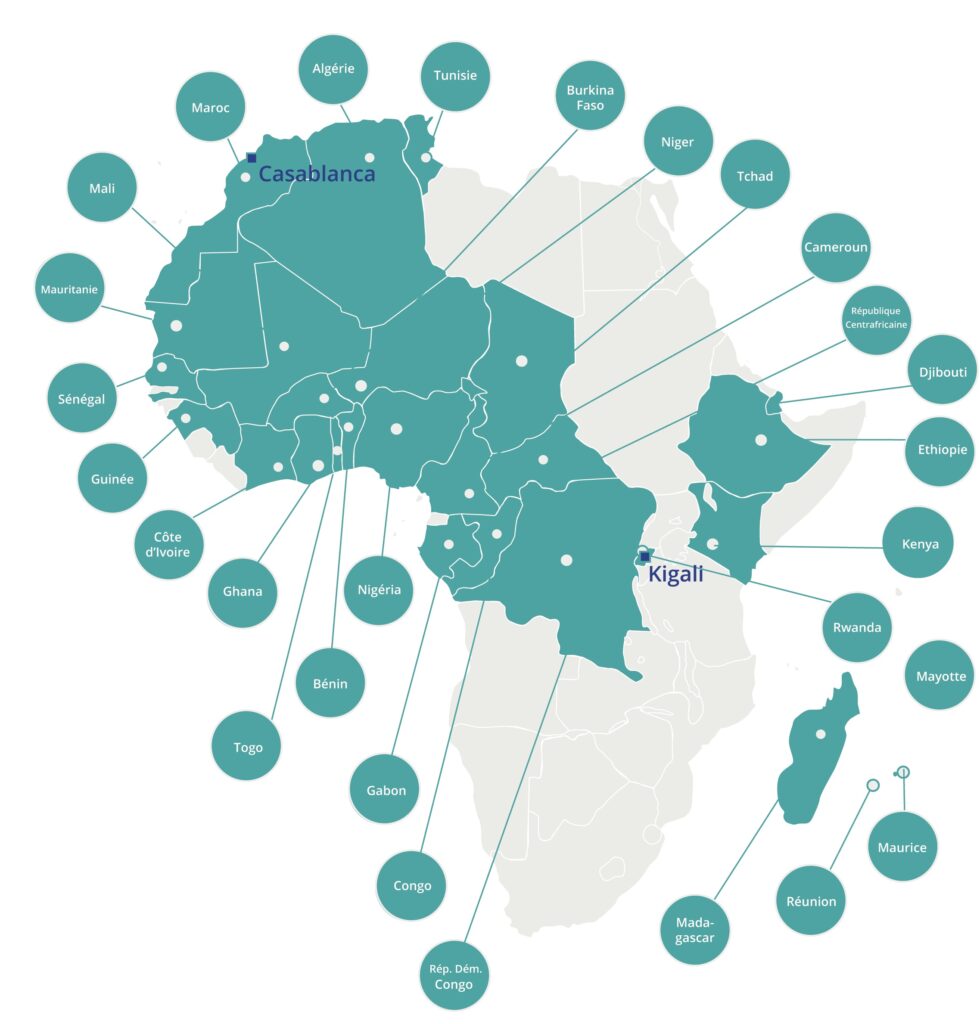 More than 50% of Tactis' turnover is generated in Africa
Currently, Tactis' team of 70 expert consultants produces nearly €10 million (excluding taxes) of consulting services per year. More than 50% of the firm's turnover is generated internationally, mainly in Africa. Our teams have strategic expertise backed by field experience in supporting more than 150 projects over the current decade, mobilizing more than €5 billion in investments.
As an Assistant to the Contracting Authority (AMO), Tactis supports projects from upstream consulting and design missions to engineering and implementation management. Our multidisciplinary teams are made up of project set-up consultants, technical, economic, financial and datascience experts.
Tactis missions in Africa
Tactis works on the African continent for public authorities on different themes: studies relating to universal service and white zone coverage, TDMP / HD master plan / THD, PPP Telecom set-up), regulators (Telecom, Energy), Telco, Tower Co, Fiberco and financial investors (infrastructure funds, public and private donors).