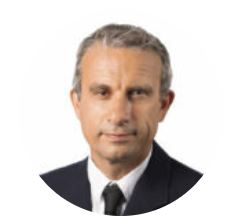 Question from Thierry Barbaut, Digital innovation Director - Tactis :
You were recently nominated by Jeune Afrique as one of the 12 figures who are shaping today's digital Africa. This is an important responsibility in view of the high expectations on digital issues on the continent.
Réponse de Lacina Koné, Président - Smart Africa :
Yes, it is an honor but also a great responsibility. I would like to emphasize that this is a collective effort made possible by the support of the members of the Board of Directors of Smart Africa (Editor's note: the Heads of State and Ministers of the 32 member countries).

---
Digital as a priority for African Head of States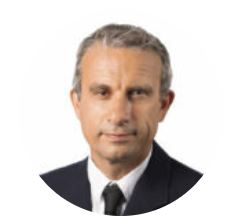 Thierry Barbaut : So you think that the heads of state are really all aligned on the fact that today, digital is the way to change the economies of African countries and move to a higher stage towards stronger growth ?
Lacina Koné : Yes, it seems to me that the Heads of State members of Smart Africa are aware that Africa must succeed in its digital transformation. This challenge is above all that of transformation and acceptance of an industrial revolution driven by a strong digital economy.
Today, the digital economy is dominated by the United States and China. These two regions account for nearly 90% of the world's digital economy. In comparison, Africa represents only 1.3% and Europe about 3.7%.
---
A continent-wide ambition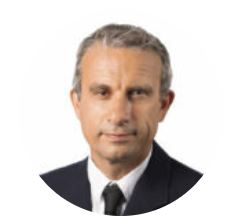 Thierry Barbaut : Fintechs, agriculture, health, education, the mobile market - Do you think that Africa could become a driver of global growth thanks to digital technology?
Lacina Koné : Yes, some projections show that 40% of the skilled labor force will be African by 2030. In 10 years everything will change, it is already happening.
---
By 2030, Africa may lead the world in digital growth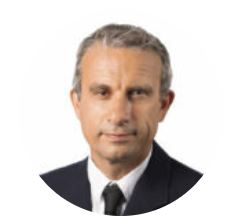 Thierry Barbaut : Will digital technology act as a catalyst for the empowerment of the workforce?
Lacina Koné : Exactly. Digital technology is already acting as a catalyst. The African continent is young with 70% of the population under 25 years old. Digital can lead to a knowledge economy and generate a skilled workforce.
If we can put in place the foundations of a well functioning and well-integrated digital economy, there is no reason why Africa cannot become the powerhouse of global digital growth.
---
Exporting knowledge rather than raw materials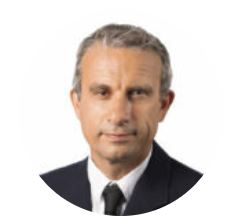 Thierry Barbaut : For example Nigeria, with 230 million inhabitants, will certainly become the third most populated country in 2030. These young people trained thanks to digital technology will be able to work from the continent for small or large companies around the world. This is a practice that is already in place but not sufficiently democratized.
Lacina Koné : Yes, instead of exporting raw materials, we will export knowledge, software development, applications, and innovation.For example, the United States has a strong digital economy but few executors or developers are in the US.
---
Towards a Made in Africa digital technology ?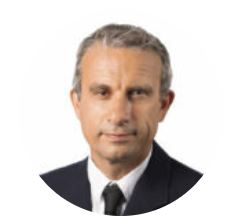 Thierry Barbaut : We would have a made in Africa, with systems and services adapted to the African context that is exported more widely internationally ?
Lacina Koné : Yes, we must not neglect the African context. Africa will produce for itself and export. This is already happening, for example, with Orange Bank, which was born in Africa.We will also have to adapt locally. What works in one part of the continent may need to be adapted to work in another part of the continent.
---
The Smart Africa Alliance adapted to local contexts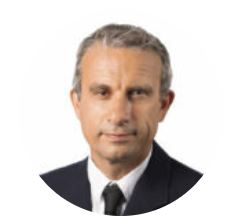 Thierry Barbaut : It seems that some technological successes export better than others despite country needs being similar. What actions do you think are necessary for digital projects to be successfully deployed in other countries ?
Lacina Koné : Smart Africa is an alliance. A platform that allows the sharing of best practices with powerful, accessible and adapted digital tools.
Each Smart Africa member country has a flagship project that is a pillar of digital transformation. For example, Rwanda is carrying projects related to the development of Smart Cities. Kenya is focusing on the digital economy. Côte d'Ivoire is working on cybersecurity. Senegal is defining a strategy for very high bandwidth. Burkina Faso is working on capacity building while Tunisia is carrying the Start Up Act.
Smart Africa's role is to assist these countries to move from a concept note to a master plan in a national context. Once these steps are completed, the implementation of pilot projects is possible, as it is currently happening in Rwanda and Benin.
Following this process, the probability that these pilot projects will be successfully exported to other countries is around 75%.
This is why the Smart Africa Alliance is extremely vigilant to ensure that complex technologies such as blockchain projects in South Africa can be replicated elsewhere.
---
Addressing the challenge of a single digital market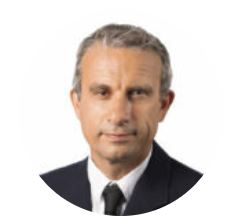 Thierry Barbaut : Despite Smart Africa's efforts, how can we overcome the barrier of sectoral and cultural differences between countries ?
Lacina Koné : In order to convert Africa into a single digital market by 2030, the notion of digital identity should be implemented. On this subject, I often hear, "but what are we talking about? Tunisia is sovereign, Morocco sovereign, so is Ivory Coast or Senegal, how do you plan to do that ?"
Well, the reality of statistics has shown that over 500 million people in Africa have no form of identification. This population represents a huge opportunity to expand a country's tax base.
---
A social pact to unite citizens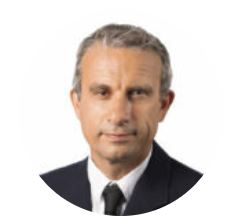 Thierry Barbaut : But will these inhabitants pay taxes? Do you believe in a tax shock to get them fully into the formal economy ?
We need to transform the African economy with two levers: digital and a social pact.
Lacina Koné : Being responsible for a population means governing but also being visionary. Currently, more than 70% of the African population works in the informal economy.
The question is how to formalize the informal ?
Smart Africa's proposal is to adopt a social contract. This real "social pact" contains services for the benefit of the population: to receive an education, to have access to healthcare, to benefit from infrastructures.
In return, what will be the commitments and responsibilities of this population towards governments? Take their responsibilities and formalize the commitments and activities in which they participate.
Smart Africa's vocation is to democratize this social contract while taking into account what states do and do not do, in order to lay the groundwork for this social contract together.
This implies the development of public services based on a network of qualified civil servants trained in modern technology. It involves concessionary contracts to bring in competition from the private sector. The state sets the direction, the private sector follows.
---
Deploying indicators of digital transformation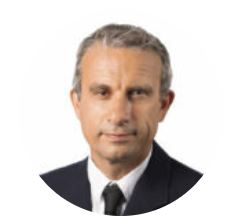 Thierry Barbaut : It's an incredible opportunity to use this industrial revolution you are talking about and to surf on the potential of digital. But what a challenge, isn't it? It will be necessary to deploy the technicalities, to convince, to federate the actors. It is a revolution of the uses and the services... If we manage to implement this scheme in ten years.
Lacina Koné : This is a difficult but not impossible mission. Our vision is to develop a single market for Africa. In order to achieve our mission, we are developing the "Digital Transformation Indicators". These indicators are a kind of Sustainable Development Goals for digital (even if the 9th SDG already includes digital.)
The development of these indicators is essential to evaluate the ecosystem we support and to evaluate ourselves in 9 years time (editor's note: the date of achievement of the 17 SDGs).
These indicators have already been discussed and agreed upon by the Council of Ministers.
They will also allow us to benchmark concepts, projects, regions and countries, but also to get away from certain aspects pre-defined by operators and which sometimes seem unsuited to the local cultural or economic context.
---
Which digital identity for Africa?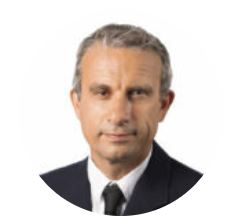 Thierry Barbaut : So there could be a democratized digital identity carried by Smart Africa that would include a digital passport coupled with banking, insurance and savings services ? Isn't this an incredibly audacious project given the regulations and technologies required ?
Lacina Koné : The identification of a population is not a political matter. It is a necessity that must be part of the social contract.
As a citizen, having this identity is the assurance of access to first-class services. The citizen, the backbone of the project, will be the main beneficiary and architect of this revolution !
The social contract will also limit fraud. At the moment, nothing prevents a dishonest businessman from exporting his methods and duplicating a proven fraud in another country. With the implementation of a unified digital identity, we could put an end to this type of behavior.
---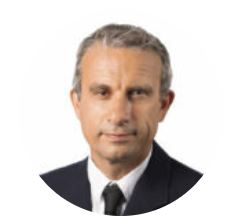 Thierry Barbaut : It would be a social contract with a positive impact on the economy ?
Lacina Koné : Yes, at the economic level, it is as important for a company to know its customers as it is for a State to know its citizens in order to work together to develop common projects. It is about building trust through a highly reliable digital identity.
In its early days, the mobile money sector generated a lot of suspicion and fears of fraud. Today, billions of transactions are processed with an incredibly low fraud or malfunction score compared to the volumes involved.
---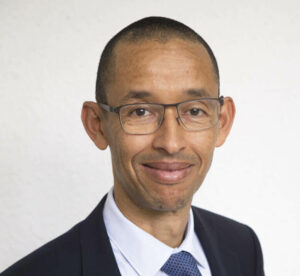 Question de Bernard Binagwaho, Directeur Afrique Tactis :  For you, what is missing to make all African countries become members of the Smart Africa Alliance ?
Lacina Koné : We are currently 32 countries and represent over 800 million African citizens with Nigeria. The main difficulty lies in the internal process of the countries, it can be lenghty.
---
Smart Africa in 2030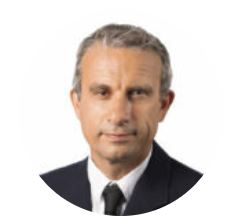 Thierry Barbaut : We have talked about 2030. In 9 years we will be there. What is your vision for Smart Africa by that time ? We often talk about sustainable development goals and the means to achieve them. Structuring taxes, which are essential to the financing of states, would allow populations to have access to health, accessible energy for all, affordable internet, to be able to train and educate themselves. How would you dream of Smart Africa in 2030 ?
Lacina Koné : Smart Africa will be the catalyst, the federator of a connected and digital Africa, modern, inclusive and hopeful for our youth.
When an African citizen, regardless of his nationality, can order a product from his living room, and receive it without constraint, within an acceptable timeframe and at a fair price, then we will have taken a step forward.
When an African citizen can open a bank account in one country while his tax residence is in another country, then we will all have achieved a facilitation objective. This is one of the indicators of Smart Africa.
When an African citizen will be able to travel with his biometric identity card and pass through an electronic immigration gate in a fraction of a second, then it will be a revolution.
Useful link :